Tags:
News from Ira's Peripheral Visions
Spring is in the air. Families are gathering and parties are on everyone's mind. So many events and milestones loom on the horizon. Easter and Passover. Graduation. Anniversary Parties, Couple's Showers and Weddings! We've been busy preparing a variety of new Invitations which will be available to you in different formats.

"The hope of a nation lies in the proper education of its youth."
So said Erasmus. In May and June we'll be honoring those who are graduating this year. The Graduation Party Invitations shown above are available in a selection of colors. Or you can have the graduate's photo printed directly on to the Invitation or Thank You Card.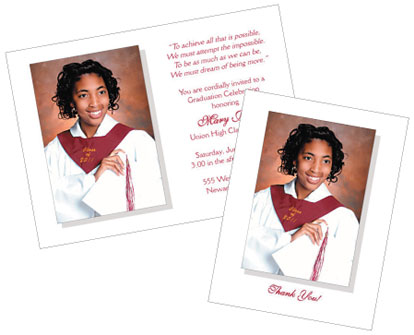 We have a beautiful selection of Invitations for Graduation Parties as well as designs for Graduation Thank You Cards which you can send out to all those lovely people who wished your graduate well with a note, a gesture, or a gift. Click here to see our complete selection of Graduation Invitations or Thank You Cards.
Easter Sunday arrives on April 24th. To add a lovely touch as you're planning your Easter Dinner, you can send out a beautiful Easter Party Invitation to your family and friends. Or if you celebrate Passover, we have a nice selection of Seder Invitations. The First Seder of Passover happens on Monday night, April 18th.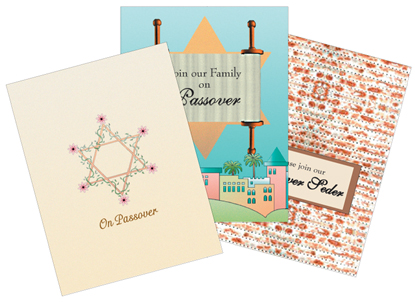 Ira's Peripheral Visions is here to serve you as you prepare your Spring parties and celebrate the milestones in your life, as well as the lives of your friends and families.
Do you have any questions or comments? We'd love to hear from you. Feel free to send us an e-mail.
Call us toll free at 888.286.0365

Friend us on Facebook

Follow us on Twitter
Read IPV Studio's Blog
Read Wet Paint, Images and Words About Dance, Art and Everything Else.