Tags:
News from Ira's Peripheral Visions

In a hurry? Need your Party Invitations yesterday? On a tight budget?

You can always choose to have us design, lay out, print and ship your Invitations to you. Or if you're a crafty do-it-yourself-er, you can download the Invitation design directly from us and put the Invitations together yourself. Below you'll see a few samples of our Print-It-Yourself Birthday Party Invitations for Children. These invitations are available here.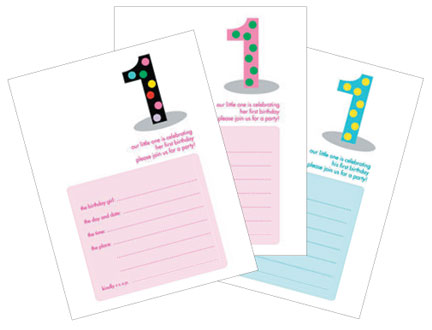 We also have designs ornamented with Ladybugs or Toy Trucks.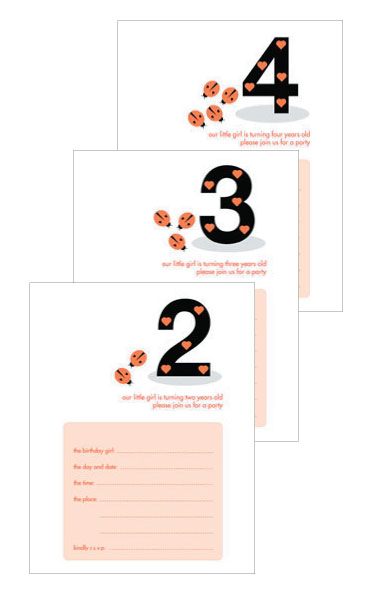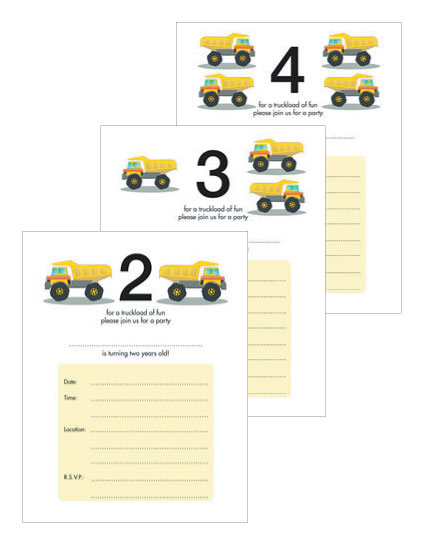 It couldn't be easier! We designed these Invitations so that you can create them in your home or office while using supplies you already have on hand.

Just download the style of your choice. You'll receive it as a .pdf that you can save to your hard drive. Print up the Invitation on standard 8.5" x 11" printer paper. Fill out the form by hand, adding the details for your party. Then fold up the Invitation and place it in a standard Number 10 Business Envelope. You don't need to purchase any fancy or expensive paper stock. There is no trimming involved. Print as many or as few as you'd like.
Check back often. We are adding new styles each week.
Do you have any questions or comments about our new line? We'd love to hear from you. Feel free to send us an e-mail.
Call us toll free at 888.286.0365

Friend us on Facebook

Follow us on Twitter
Read IPV Studio's Blog
Read Wet Paint, Images and Words About Dance, Art and Everything Else.